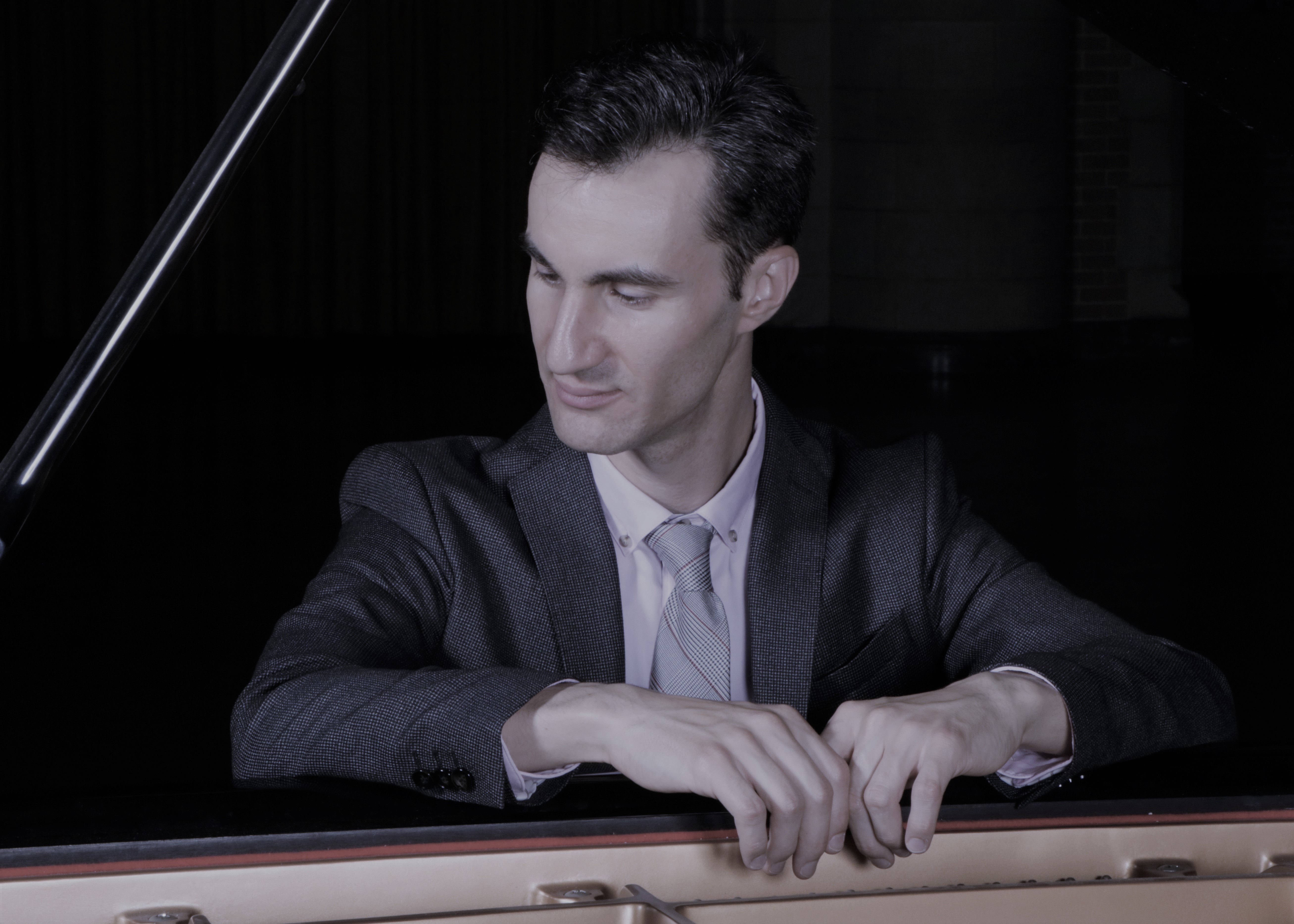 Eric Siepkes studied piano performance at the Eastman School of Music in Rochester, where he was awarded the Howard Hanson Scholarship and the George Eastman Grant. He later continued his piano performance studies at the Mannes College of Music in NYC.
He has performed in master classes for Richard Goode and Angela Hewitt, and has played in chamber music master classes for London Baroque, the Avalon String Quartet, and the Eroica Trio. During his pre-college studies at City Music Center, Duquesne University, his chamber group was selected for a live performance on WQED Radio Pittsburgh. Later collaborations have included a duo performance on WFMT Chicago, in a live broadcast of the Dame Myra Hess Memorial Concert Series.
Programs that he has helped to present include a Mozart Festival at the Allegheny River Stone Center for the Arts near Pittsburgh, PA which included an emphasis on educational outreach to local public schools, as well as informal lectures and performances for the general public. He co-organized a series entitled Meditating Bach, in which he collaborated with colleagues in performing Bach's Six Sonatas for Violin and Clavier, with informal lectures focused around the influence that Bach's Christian faith had on his compositions.